Aaron's Wish 2017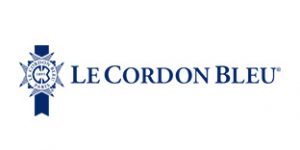 Thanks to the generous sponsorship from Le Cordon Bleu, Australia, the fifth annual Aaron's Wish Charity Dinner, held at Le Cordon Bleu, TAFE NSW –Ryde Campus on the 29th July 2017 was a huge success.
Guests enjoyed a sensational 3 course dining experience, designed and created by the Chefs and Students of Le Cordon Bleu, working with the fabulous front of House Staff and Students, all coordinated by the amazing Karen Doyle and her Team. All involved kindly gave their time and skills ensuring the night was one to be remembered. Our incredible Supporters once again providing the best ingredients/wine and beer that Australia has to offer. 3TenOz enthralled our Guests with their soaring vocals and lush harmonies combined with personality, humour and a sense of fun.
We were moved by speeches from eminent Neurosurgeon and Aaron's Wish Supporter, Professor Brian Owler and courageous brain cancer Ambassador, Ann Wilmington (from Music for Life), deepening our determination to help find better treatment and a cure for Brain Cancer.
Through our extraordinary Supporters at Swanes Nurseries, 2017 saw the launch of the fabulous, bright yellow, Aaron's Wish Rose. The Aaron's Wish Rose is a great symbol of Hope and Remembrance and proved to be a huge hit with our Aaron's Wish Friends.
Our wonderful Supporters, Guests and Volunteers helped to raise an outstanding $57,300 for the Cancer Council NSW to go towards much needed Brain Cancer research!
We look forward to celebrating our next Aaron's Wish Charity Dinner with you on the 28th July 2018 at the beautiful Lilys Function Centre.
Together we can make a difference.