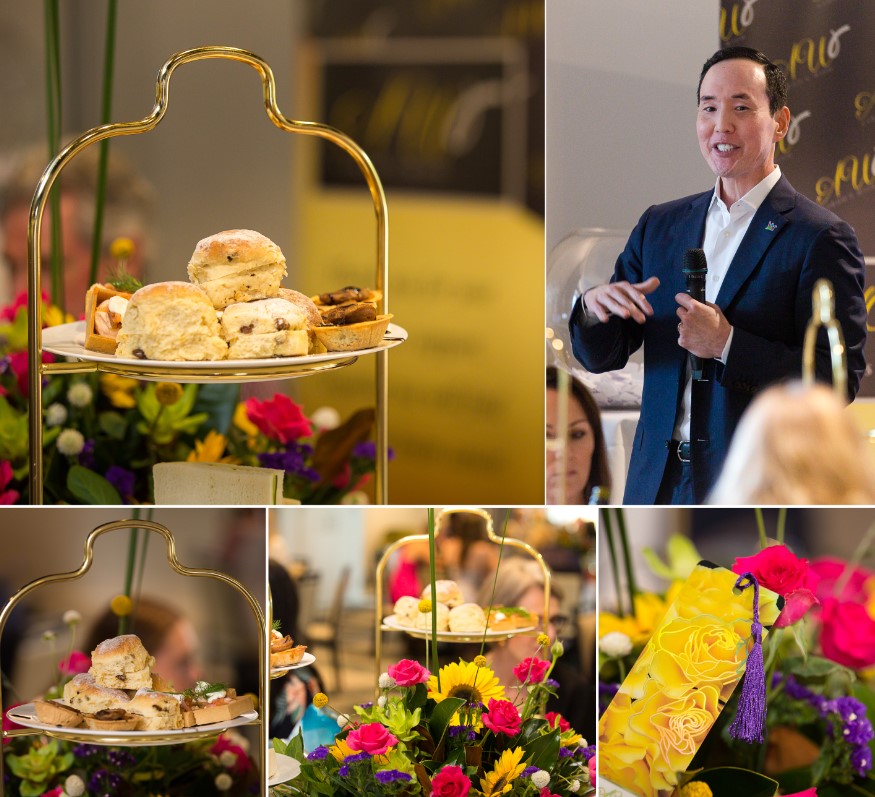 Cure Brain Cancer High Tea 2021
1st June 2021
On the 6th February, there was great excitement as 100 Guests gathered in the Greenway Room for the covid safe Cure Brain Cancer High Tea 2021.
The Greenway Room dazzled with the stunning flowers from Michelle Davies, and the beautiful extra touches (the cutest coloured teapots and cups and saucers) provided by Tara and her team from The Fiddler.
Chef Dave and his Team created extraordinary sweet and savoury treats, ensuring the most amazing High Tea experience. The beautiful T2 teas, a.k.a. coffee and the fabulous Tyrrell's sparkling wine added the final touch to a perfect day.
The excellent level of service from the dedicated Fiddler Team ensured all Guests felt pampered and special.
Our heartfelt gratitude to John Colebatch for being our wonderful Emcee, and our incredible Guest Speakers, Lance Kawaguchi (CEO Cure Brain Cancer Foundation) and A/Professor Joshua Mccarroll (Researcher) , each inspiring all present with Lance's vision for Cure Brain Cancer Foundation, and Josh's update on exciting advances in brain cancer research.
The beautiful photos from Deanna Brown (Divine Images Photography) have captured the essence of the magic of the day.
$8,000 was raised on the day for Cure Brain Cancer Foundation, in the hope of finding better treatments and hopefully a cure for brain cancer.